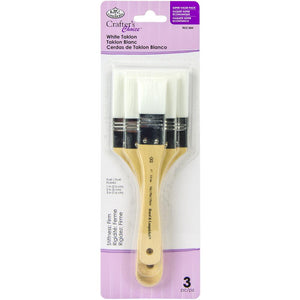 White taklon large area brushes offer firm hair and allow for even paint application. These brushes are ideal for matte, satin, glitter finishes and much more. This package contains three wooden handled white taklon brushes with ergonomic styling. 
Includes:
One 1-inch flat brush
One 2 inch flat brush
One 3 inch flat brush. Imported.